Victoria, B.C., home of Island Muffler Auto Care and Service
Victoria is the capital of British Columbia, a Canadian province.
Victoria is Western Canada's southernmost major city, located about 100 kilometers (62 miles) southwest of British Columbia's largest city, Vancouver, on the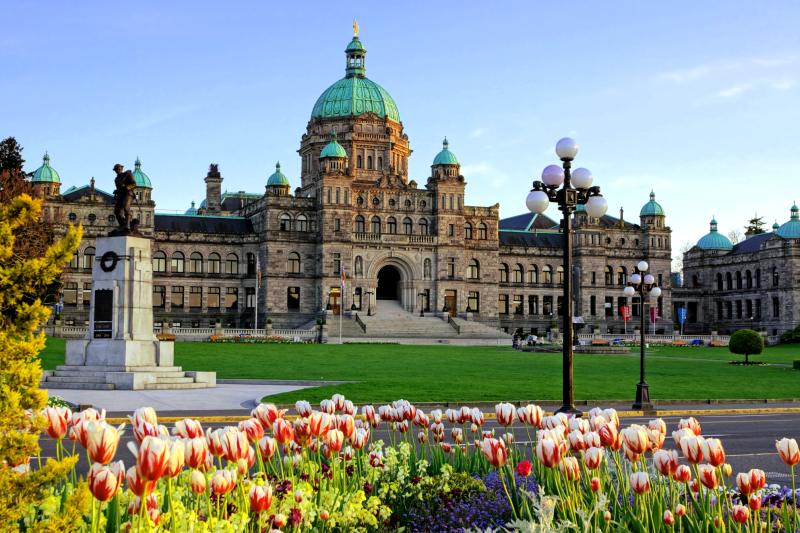 mainland. By plane, seaplane, ferry, or the Victoria Clipper passenger-only ferry, the city is about 100 kilometers (62 miles) from Seattle, and 40 kilometers (25 miles) from Port Angeles, Washington, across the Strait of Juan de Fuca.
The city, named after Queen Victoria, is one of the oldest in the Pacific Northwest, having been founded in 1843 by British settlers. The city has kept many of its old structures, including its two most well-known landmarks, the Parliament Buildings (completed in 1897 and home to the Legislative Assembly of British Columbia) and the Empress hotel (opened in 1908). After San Francisco, the city's Chinatown is the second oldest in North America. Long before European settlement, the Coast Salish peoples developed villages in the area, which had substantial populations at the time of European exploration.
Victoria, often known as "the Garden City," is a beautiful city and a renowned tourist destination with a regional technology sector that has grown to become the city's main revenue-generating business sector.
Paraphrased content from wikipedia.org.
City Of Victoria
Province of British Columbia
https://www2.gov.bc.ca/gov/content/home
Main Tourism Websites
Island Muffler and Auto Care has been servicing cars, trucks and SUV in Victoria for over four decades. We chose Victoria due to it's warm climate, people and natural beauty. Need a car repair? Click here to book now.